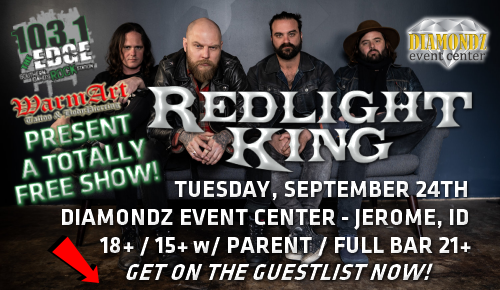 There are no strings attached to this one, baby!  It's a totally free show, courtesy Warm Art Tattoo & Body Piercing and 103.1 The Edge!  Simply tell us who you are, how to reach you, and whether you're coming with a guest or flyin' solo and you're on the list!  Plus, we'll pick FIVE freaks from the guestlist who will each score access to see Redlight King perform a couple of acoustic songs for Basement Tapes, and then meet the band after the performance before the show!  Get on the guestlist NOW - and we'll see you at the show!
April 23 - Halestorm
May 4   - I Prevail 
May 13 - Dirty Heads
May 17 - Falling in Reverse 
For tickets to all shows at The Revolution Concert House, visit ticketfly.com.